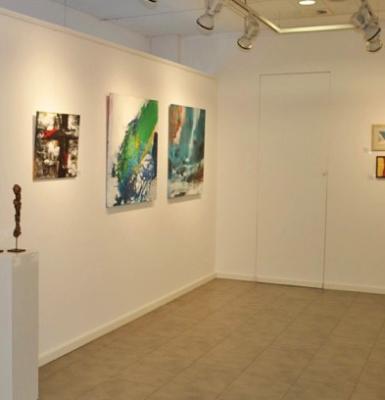 Galerie Böhmer in the Kunstraum Viernheim
Gerd Rehme will be represented with three of his works in the current exhibition at the Gerdi Gutperle Art Space in Viernheim. This remarkable show is the result of a close and successful collaboration between the Böhner Gallery, the Smart Ship Gallery in Tokyo, and the Gerdi Gutperle Art Space. Rehme is part of this unique dialogue of art, in which aesthetic positions from the Far East and Europe stand side by side on an equal footing, inviting the audience to go on a journey of discovery. A world awaits you in which art serves not only as a special form of communication, but also as a means to build strong intercultural bridges.
Vernissage: June 24, 2023, 7:00 PM
Opening: Gerdi Gutperle & Dr. Claus-Peter Böhner-Fery, M.A.
Exhibition duration: June 24 – September 3, 2023
Opening hours: Fri – Sun 2:00 PM to 6:00 PM
and by appointment
Where:
Kunstraum Gerdi Gutperle
Heidelberger Straße 9
Zufahrt Rhein-Neckar-Zentrum
68519 Viernheim
Galerie Böhmer in the Kunstraum Viernheim: Japanese Artists & Friends 2023